WhatsApp: +212 6 78 33 57 21

See the natural landscape in style at Merzouga and explore the Special Offers in Merzouga by Riad Mamouche Desert Resort near Sahara Dunes, among the finest Merzouga resort hotels to plan the perfect Merzouga holiday.
Discover genuine guest reviews for Hotel Riad Mamouche in Merzouga - welcomes you in a friendly atmosphere with Sahara desert view from comfortable rooms.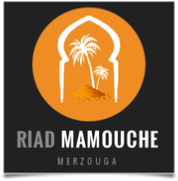 Browse our best selection of desert rooms in Merzouga and contact us directly for daily deals for even more savings! Experience complete comfort in Riad Mamouche. You'll have a comfortable and pleasant stay in our desert accommodation in Sahara.
Enjoy Our Comfortable Merzouga Hotel Rooms at Great Prices. Explore all the best that Merzouga desert has to offer, and rest up before your next adventure in our comfortable hotel rooms with A/C and dinning.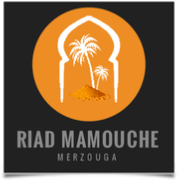 Moha +212 678 33 57 21
Hotel +212 535 57 60 70
Hotel Riad Mamouche is one of best desert hotels in Morocco. Whichever distinctive our desert room you choose, you will enjoy ambient lighting from candles tucked in alcoves around the room. Unwind in style from the comfort of a spacious Merzouga hotel room with views of the stunning garden.
Enjoy stress-free travel and Book at a night at one of our rooms , and contact us for the cheapest last minute hotel deals in Merzouga.



Contact us Now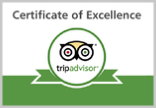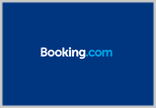 WhatsApp / Phone: +212 6 78 33 57 21
Email: contact@riadmamouche.com

DISCOVER DINING EXPERIENCES IN MERZOUGA DESERT
The restaurant at Riad Mamouche , Hassi Labied serves unique Moroccan dishes prepared with our original recipes and authentic cooking methods to pamper you with meals fit for royalty. Our hotel offers unique view during sunrise and sunset.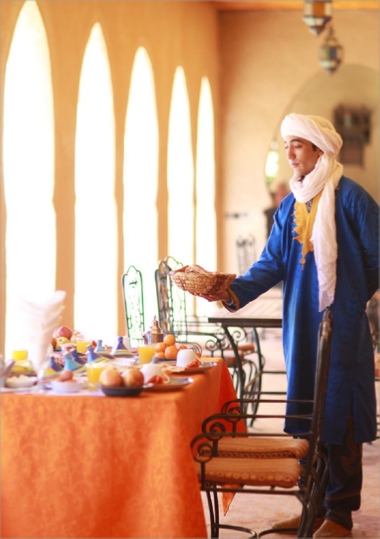 Our Restaurant offers:
* Hotel Dining.
* Restaurant and bar at the Hotel Mamouche.
* Exceptional dining experiences.
* A variety of atmospheres to suit all moods in Sahara desert.
* The perfect location for a lunch or a dinner with friends. Reserve your table now.
* Spaced out hotel complex with restaurant, bar, and large swimming pool.
Contact us Now
UNIQUE DINING EXPERIENCE AT RIAD MAMOUCHE RESTAURANT(MERZOUGA)
We at Riad Mamouche have a long-standing reputation for serving delicious-made cuisine from our extensive Moroccan menu options and are renowned for our friendly atmosphere. Our executive suites offer separate living and dining areas with breathtaking views of desert dunes. Enjoy tasty meals at our restaurant with a warm atmosphere, as we offer a tasteful cuisine prepared by locals. Perfectly located in a calm setting in the heart of Sahara desert, the Riad Mamouche hotel and restaurant offer daily meals.
Restaurant open every day, from 7:00 a.m. to 11:30 p.m. (dinner until 11:00 p.m.).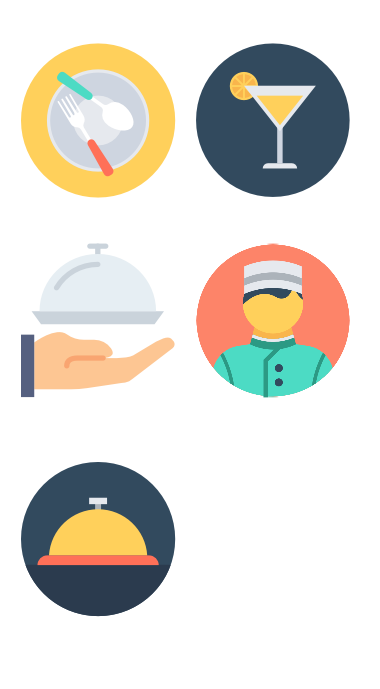 RESTAURANT RIAD MAMOUCHE

Whether for a lunch , dinner or a celebration with family and friends , Riad Mamouche has a menu to suit your occasion. At a lunch hour meeting with friends or family, for entertaining clients , our menu is tailored to suit both taste buds and time constraints in a warm, inviting atmosphere.
To make the food as "healthy" as possible, Riad Mamouche chef will select local, seasonal and organic staple food. Everything will be home made. Vegan or Gluten intolerant will also have their treats with specific dishes. Our restaurant is open from Mondays to Saturdays for breakfasts, lunches and dinners.
In the restaurant, you'll enjoy the natural and healthy breakfast , dinner and lunch we offer.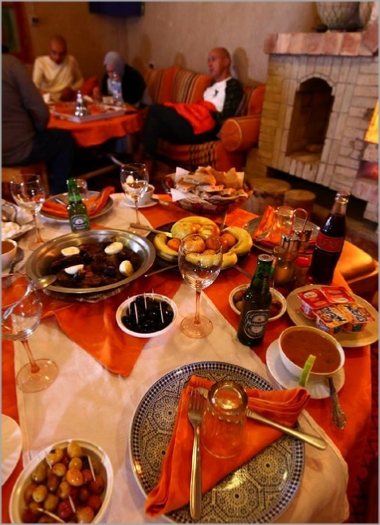 BEST MERZOUGA RESTAURANTS WITH A VIEW OF THE POOL
Visit Riad Mamouche as an original place to eat Moroccan food in Merzouga, either with your friends or your family.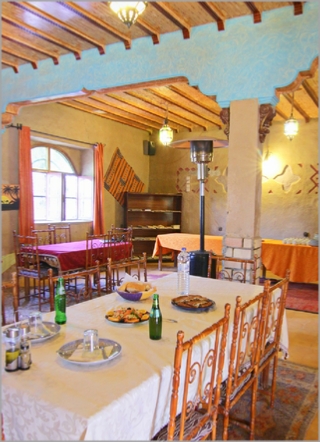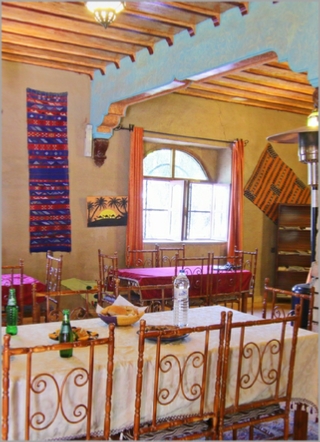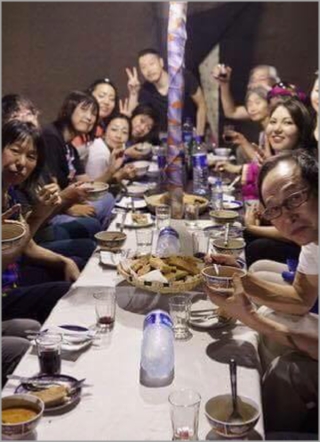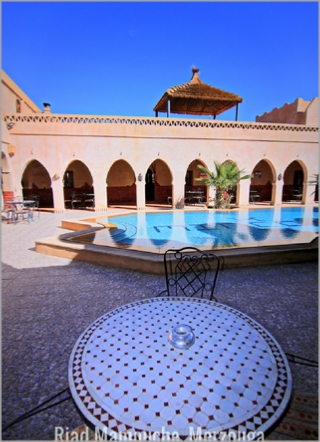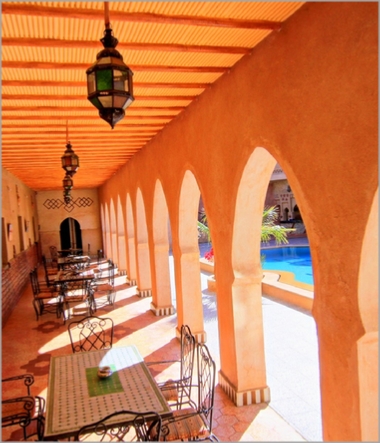 TAJINE MEALS , COUSCOUS , BREAKFAST AND DRINKS.

Moroccan tajine dishes are slow-cooked savory stews, typically made with sliced meat, poultry or fish together with vegetables or fruit. Common spices include ginger, cumin, turmeric, cinnamon, and saffron. Paprika and chili are used in vegetable tajines.
Available every day.